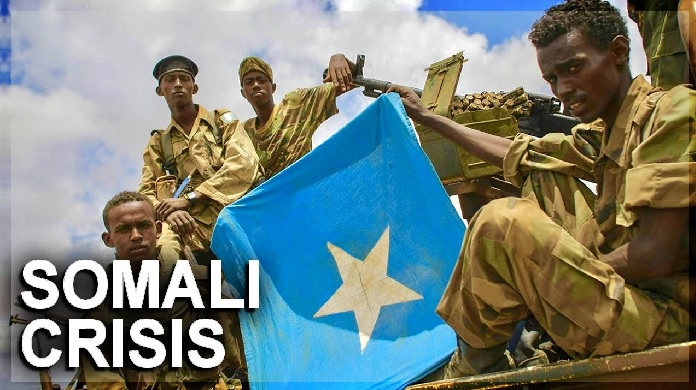 Under the Trump administration, the US has significantly amped up military engagement in Somalia. Special forces are fighting alongside Somali soldiers to defeat terror organization al-Shabab. Sandra Petersmann reports.
Foreign soldiers, gunshots, explosions, air strikes – when refugees from Bariire talk about what they've experienced, they are unable to name exact dates. Days and events blur together as emotions run high.
They are afraid – of both sides, they say. Marian is now a widow and mother to seven children who have lost their father. When fighting in Bariire stopped, Marian found her husband's body – bloody and riddled with bullets – dumped on a field. She can't say who shot him or when he was killed.
Marian and others who fled the fighting are now sitting on the dusty streets of a refugee camp in Somalia's capital Mogadishu. The farmers fled their homes in Bariire, a town in the embattled region of Lower Shabelle in Somalia's south, some 60 kilometers (37 miles) from Mogadishu.
Not long ago, Bariire was considered a stronghold of the Islamist al-Shabab militia that's joined al-Qaeda in the fight for a caliphate.
But on August 20, African Union (AU) troops and Somali soldiers managed to retake Bariire's city center. The AU has deployed some 22,000 soldiers in Somalia to fight against al-Shabab. Unconfirmed eyewitness reports say US soldiers also helped recapture the city.
Read the full article here