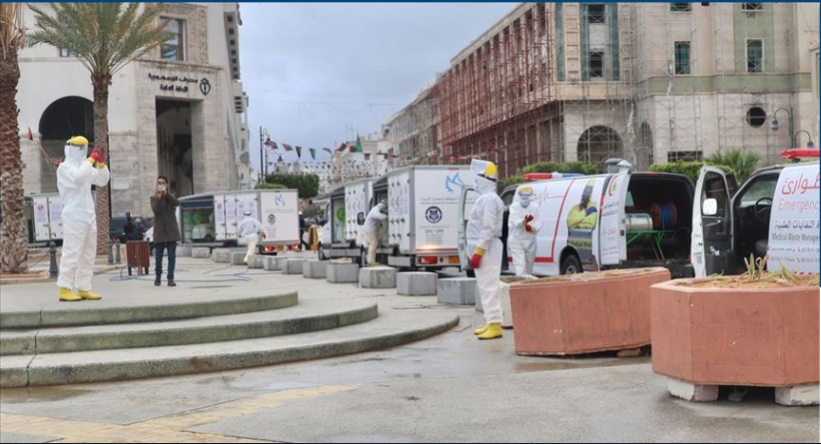 COVID-19 deepens the crisis in Libya
Libya is heading towards a potential humanitarian catastrophe due to the fragile and disastrous situation that most of the Libyan people live in, especially in the city of Sirte and some neighboring cities, which are witnessing development in terms of security and military mobilization.
These movements taking place in the Sirte neighborhoods, indicates that the situation is heading to the outbreak of military operations, and this threatens the lives of about 130,000 inhabitants.
Moreover, the health situation in Sirte, as in other Libyan cities, is characterized by a dramatic daily increase in cases of infection with the Coronavirus. The number of people infected with COVID-19 is currently estimated around 50 000 and the number of deaths has exceeded 700.
In addition to this, due to a shortage in human resources, fuel and continuous blackouts, a number of health facilities are almost in impossibility of providing healthcare.
A. L. – correspondent from Tunisia