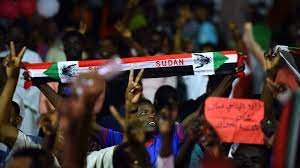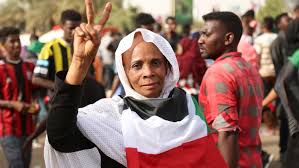 Sudan is undergoing a major transition following the 11 April ouster of Omar al-Bashir, one of Africa's longest-ruling leaders. The strongman's toppling, prompted by a sustained, peaceful campaign by a diverse and well-organized protest movement, raised hopes that the country might make a transition to more inclusive, civilian-led rule
Now, the main problems of Sudan are still reflecting in insecurity, lack of basic services, and unresolved housing, land and property issues prevented people from returning home in large numbers.
The riots that are now rising in the main cities of Sudan, can be traced back at the end of 2018 when were imposed emergency austerity measures in an attempt to avoid economic collapse. After that point the main cities streets, especially Khartoum, started to fill with young protesters which demanded the powers transfer to the civilian administration from the military council.
In 2019 the latest fragile peace deal was signed between the rivals, which established that a sovereign council consisting of six civilians and five generals will run the country until elections. The 2020 was an interesting year, form the security point of view because besides the fact that Omar al-Bashir was on trial for 1989 coup, the  Sudan`s PM – Abdalla Hamdok survived to an assassination attempt.
Recent weeks have seen a rapid build-up of tension in Khartoum. A hostile takeover of power is what many in Sudan and beyond have feared could happen anytime. The signs have been all too clear. We are on October 2021 and the streets of Khartoum are still filled with protesters that call for a military coup, which means that something has changed in recent years, given that previous demands has been about establishing an democratic government based on respect for human rights and freedom.
A pro-military sit-in right in front of the presidential palace in Khartoum was leading to a coup and they weren't trying to disguise the purpose of the protests. Those protesters demanded that the military overthrow "failed" civilian leaders, which can be cataloged as an unusual attempt of the pro-military wing to legitimize a military takeover, using the guise of a popular protest.
After that, in less than  a week a huge counter-protest was held. The people that came this were out to support the civilian government, which means that Sudan could be set for yet another period of showdown between the armed forces and the people. If the pro-democracy side will be more powerful and more incisive, at the end of this period a powerful and democratic Sudan could be rise.
The Sudanese have made notable  achievements in their relationship with the West as they tried to normalize and unlock the economic ties and bonds with it. The promise to a democratic leading has kept the Sudanese population and the country's allies hopeful but now everything is uncertain.