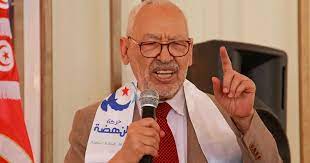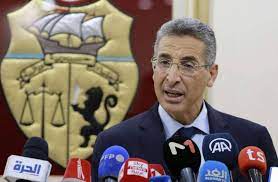 After more than 10 years since the revolution in Tunisia, the political situation has undergone significant changes, which is currently receiving criminal charges related to accusation of supporting some terrorist groups.
More precisely, leaders of the Islamic opposition party from Tunisia – Ennahdha, are under criminal investigations for accusations of supporting and facilitating terrorist activity in Tunisia and not only. They are accused of allowing the Salafist groups to recruit new followers and send them to the battlefields from Syria, Iraq and Libya.
Rached Ghannouchi – the leader of Tunisia's main opposition party is due to be questioned by the country's anti-terrorism unit in the 'the shipment of jihadists to conflict zones'. This came after a few month ago, when the same people were investigated under the suspicion of money laundering and terrorist financing through an association charity. At that point, the accused, was among a dozen top Ennahdha party officials whose bank accounts the north African country's central bank froze earlier this month. Ennahdha vehemently disputes the accusations of money laundering and terrorism financing.
Now the most important figures of the opposition party accuse the president – Kais Saied of manipulating the electorate and the Tunisian authorities.  Part of the political analysts and civil society representatives consider that the involvement of the Ennahdha in this process represents a political revenge of the president, who intends to definitively exclude the Islamic party from the Tunisian political scene.
Both, Tunisians and international actors await with interest the evolution of the process and the way it will transform Tunisian society, further deepening the social division and sociopolitical and economic-financial differences at the level of society.
President Kais Saied suspended parliament last year and seized broad powers in a move that he said was necessary to "save the country" from a political and economic crisis. This prompted criticism from the opposition, which accuses him of a slide toward totalitarianism.
Ennahdha has said that these accusations are aimed at distracting attention from a July 25 referendum planned by Saied to change the constitution to augment presidential powers and reduce the role of the parliament and prime minister. The president's critics say he is trying to legitimize a "coup."