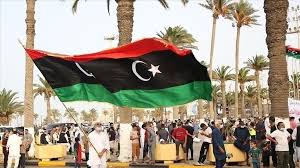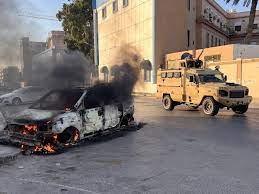 The death toll from Tripoli clashes has risen to 32, with another 159 injuries.
On early Saturday night the silence of Tripoli has been disturbed by gunfire and explosions. The fight between two armed groups from the Libyan capital broke out. So, Tripoli Revolutionaries Brigade (TRB) affiliated with the commander Haitham Al-Tajouri clashed with the Stabilization Support Apparatus (SSA) affiliated with Abdel-Ghani Al-Kikli (Ghnewa).
The violence from Libya comes in the wake of a build-up of rival forces in Tripoli over the past week as they jostle for power while the North African country remains divided between rival administrations in the east and the west – the UN-backed Government of National Accord (GNA) and the eastern-based Libyan National Army (LNA) which in 2020 agreed on a permanent ceasefire in all areas of Libya.
In order to prevent the escalation of the situation, the Coastal Road linking the cities of Al-Khoms and Zliten was closed as a prevention act for the strategy and movement of the Misrata forces towards the Libyan capital.
The international actors demanded an immediate cessation of violence, the compliance of the international agreements signet by both parties involved in the conflict and their obligations under international human rights and humanitarian law to protect civilians and civilian objects.
The United Nations Support Mission in Libya (UNSMIL) expressed its concern over the deadly clashes and said "The United Nations in Libya is deeply concerned about ongoing armed clashes including indiscriminate medium and heavy shelling in civilian-populated neighbourhoods in Tripoli, reportedly causing civilian casualties and damage to civilian facilities including hospitals,".
In an official statement,the Spokesman for the Libyan Parliament-designated government, and Minister of Health, Othman Abdul Jalil stated that they "we tried to communicate and sit with the Prime Minister of the outgoing Government of National Unity (GNU), Abdel-Hamid Dbaiba, to prevent bloodshed, but he refused. (…). I can confirm that we did not reject dialogue in one way or another."  He also said that the Libyan Parliament-designed is prepared to communicate with all international and local representatives in order to stop the violence and respect the ceasefire agreement in the benefit of the Libyan citizens.