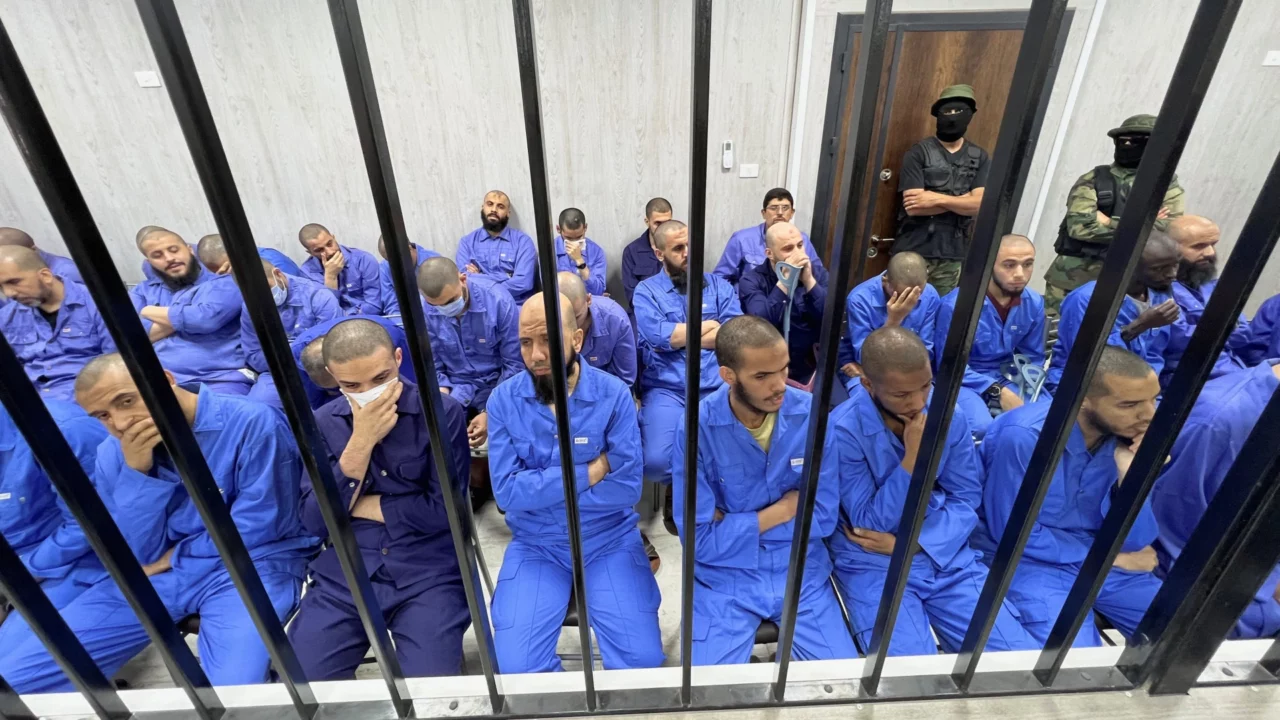 Recently, a Libyan court has condemned to death 23 jihadists convicted of fighting with the Islamic State group in the north African country.
This was the first group of 320 alleged IS jihadists to be tried and sentenced. IS had captured the central coast city of Sirte in 2015, setting up a stronghold before being driven out the following year by forces loyal to the Tripoli-based Government of National Accord in power at the time.
Fourteen other accused were sentenced to life in prison, after the trial that began last August in the western city of Misrata, the prosecution statement said. The accused were Palestinian, Sudanese and Libyan. All had been in custody since December 2016 and were convicted of joining a terrorist group, as well as murder.
The court found nine others guilty of those same charges and sentenced them to terms of between three and 12 years in prison, the prosecution statement said, adding five were acquitted. Relatives of those killed in the Sirte battle filled the packed the courtroom.
When the verdicts were read, cries of joy and applause filled the room along with shouts of, "God is greatest" and, "The blood of the martyrs has not been spilled in vain".