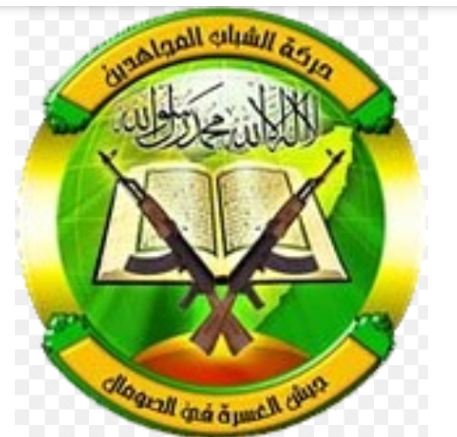 The Rise of Shabaab al-Mujahideen Movement
(Al-Qa'ida faction)
I. Who is Al-Shabaab ?
Al-Shabab or "The Youth" is an Salafist militant group active in East Africa, formed in early 2000`s and based in Somalia.
Somalia is one of most impoverished countries in the world and one of the most fertile ground for the militans groups to rise. According to the analysts of this region, the incubator for the terrorist activity in this area, was Al-Ittihad Al-Islami (AIAI, or "Unity of Islam"), a militant Salafi group that peaked in the 1990`s, after the fall of Said Barre's 1969–1991 regime and the outbreak of civil war.
The group`s core was made up of Somali citizens, well educated, with extremist visions of Islam and theirs activity was partially supported, mostly financially, by al-Qaeda's leader, Osama bin Laden. In the beginnings of 2000, the AIAI`s members split and have created two different branches – the old guard which decided to create a political front; and the younger part of the group who sought the establishment of a "Greater Somalia" under fundamentalist Islamic rule.
After this moment, the younger part of AIAI joined forces with an alliance of sharia courts known as the Islamic Courts Union (ICU) and served as its youth militia.
Under this form (the youth and ICU) in 2006 they took control over Mogadishu, Somalia`s capital and the jihadi violence started. After many of ICU`s members moved to neighboring countries of Somalia, al-Shabab retreated to the south, where it began organizing guerrilla assaults, including bombings and assassinations, on Ethiopian forces.
The group morphed into a full-fledged insurgency and the name "Al – Shabab" began to be known by the world, as their actions began to be increasingly more violent and more daring, gaining control over large pieces of territory in central and southern Somalia.
In 2009, The US State Department designates al-Shabab a foreign terrorist organization, blocking anyone in the United States from providing financial support to the group.
The first terrorist attack took place in 2011, which consisted in multiple suicide bombings in Kampala, Uganda, killing seventy-four people.
2012 was a turning point for the terrorist group, on one hand Kenya joined the AMISOM forces, so Al-Shabab had to face a larger opponent, and on the other hand al-Qaeda's leader at that time – Ayman al-Zawahiri announced al-Shabab's affiliation with the jihadi network.
After theirs well known affiliation with al-Qaeda, the string of terrorist attacks began, and in 2019 was estimated to have between 7,000 and 9,000 fighters, mostly based in Somalia and Kenya.
In more recent years, Al-Shabaab has gained global recognition following many years of deadly attacks concentrated around the capital city of Mogadishu and attacks in the neighboring states of Kenya, Ethiopia and Uganda.
African Union peacekeeping forces known as the African Union Mission to Somalia (AMISOM) have been fighting Al-Shabaab since 2007 with the help of US and United Nations (UN) support. In 2017, the first wave of US troops and airstrikes were deployed in Somalia to fight against Al-Shabaab.
This is just a preview of a larger material. For more information contact us.