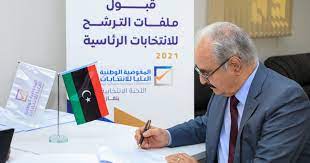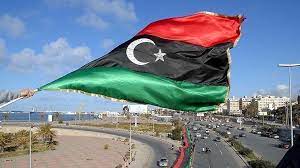 On 24 December the  Libyans were due to vote and elect their president, but this not happen.The democratic hopes of the Libyan people have been postponed for 30 days, with a Libyan leader being elected on January  24, 2022.
The divided political class could not agree on the rules overseeing the election  and also they failed to reach a consensus on what powers a new president or parliament would have and who could run in the vote.
Aguila Saleh, who is a presidential candidate and also the parliament speaker, issued a law setting a first round of the presidential election for December 24, followed by a runoff vote – if needed – and parliamentary polls. The fact that the presidential vote was put first, it means that the results of the parliamentary elections will follow the trend of the presidential ones and in the end the one who will be elected president will exercise an enormous power, including through the members of parliament.
The population considers that without a constitution the political situation in the country cannot change very easily.
Libyans are waiting for the elections to express their opinion on the future of the country. Most of the country is controlled by armed forces that are connected with the both sides – LNA and GNA, so in this situation the possibility of election fraud is high, each army carrying out actions in support of its own candidate.
Everyone is waiting for a peaceful settlement of the situation in Libya, because if the peace process between LNA and GNA will fail, we will witness a new armed division of Libya and an attempt to take power by the two sides, as has happened in the past.
But, now the more immediate risk is that a political crisis could add fuel to local disputes between rival armed groups that have mobilized in western Libya in recent weeks, leading to a new round of fighting inside the capital.