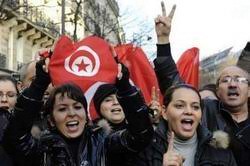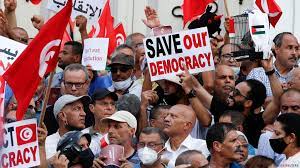 In recent days the political crises in Tunisia has intensified, with more and more Tunisians demanding it to the president, the constitutional right to decide the fate of their own state. Although the Tunisians protest against the president`s policies and decisions, they are not for the transfer of the political power to the moderate Islamic party – Ennahdha.
According to analysts, the situation in Tunisia is far from resolved, more and more political opponents of the ruling party, as well as members of the civil society, are joining the protesters and have vehement speeches against the president.
The demands of the population refer to the changes in the political and economic sector, along with the human rights side. The major problems facing Tunisians are getting worse every day and the health crises generated by the Covid 19 pandemic is only aggravating the situation. The high level of poverty, the lack of of jobs and measurements to prevent the spread of the virus are leading to a crises, which the Tunisian people are compare to the time before the revolution.
The president`s popularity plummeted by about 10% from July last year until now. On 25 July he monopolized Tunisian political and decision-making power, aspect that is still in effect today. Although the measures taken by the president were initially welcomed by the majority of the population, mainly young and educated Tunisians, at this time the lack of commitment made by him and the stagnation of the uncertain situation of the country, led to the loss of support from this important group of citizens.
The protest are ongoing and the way Said Kais handled the situation only fuels existing tensions bat the level of civil society, oppositions parties and even international actors.