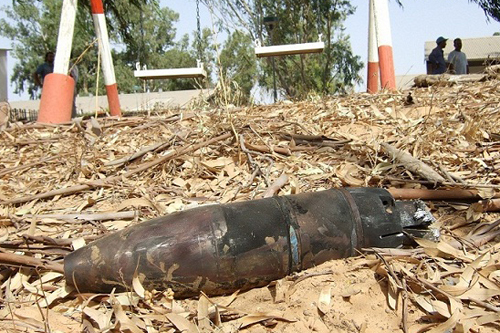 The remnants of war continue to make victims in Libya, even if the two political sides have agreed to enforce an ceasefire agreement. Yesterday, a ten year old boy has died after a remnant of war has exploded on a farm in Qasr Bin Ghashir, south of Tripoli.
The Security Directorate of the Four Districts said it received a call on Monday reporting the explosion in the aforementioned area. The blast has killed a ten year old boy, Abdul Moez Masoud Al-Tir Oqab from the Radd Al-Zawiya neighbourhood near Al-Ittihad Company.
The local authorities said that investigations are made into the case, and that they are looking into the cause of the blast. For the moment, no further information was shared with the media.
A report by Human Rights Watch stated last year that more than 130 people, mostly civilians, are killed due to landmines and exploded shells left over from heavy fighting in 2020.